Carl Lohman began business as The Tractor Shop in 1990.
At that time, he and his wife Cathy were the only employees. Carl repaired the tractors and Cathy managed the paperwork on weekends.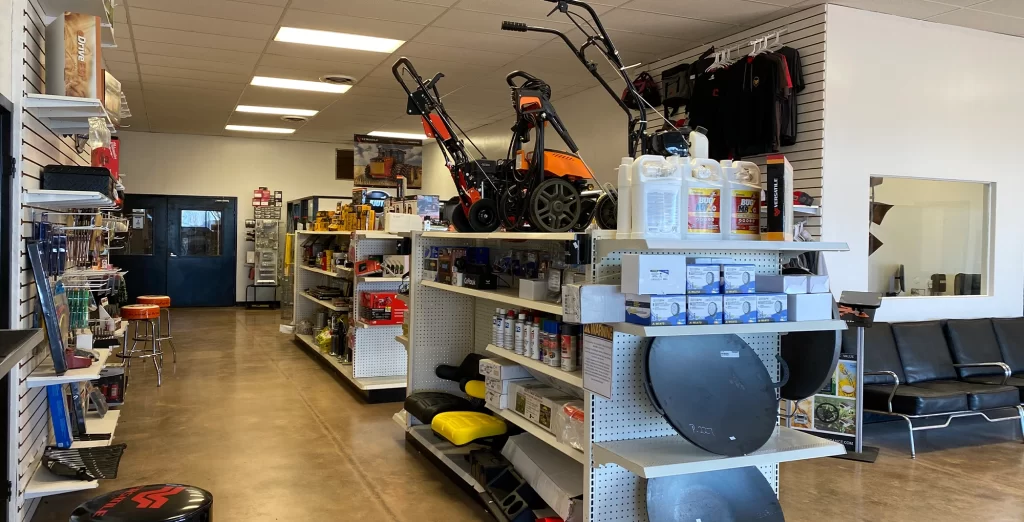 Quality service and word of mouth resulted in a prosperous business that continued to thrive.
As the years progressed, The Tractor Shop continued to grow. This resulted in the need to hire more mechanics and other staff in order to continue offering the excellent service, which their customers had come to expect. The business has grown exponentially over the years; it now employs twelve employees.
The Tractor Shop remained a service only business until 2006, when The Tractor Shop began to offer Versatile tractors. They were very successful with the Versatile line of tractors, and Farm King Implements were added a year later, followed by Country Clipper zero turn mowers in early 2016.
In late 2016, The Tractor Shop moved to a larger facility in order to better serve their expanding customer base. They continue to add products to meet their customers' daily needs. They now carry seven lines of equipment with Kioti being the latest line added in late March 2017.
The Tractor Shop is a family owned and operated business. Carl and Cathy still manage the business, and their son-in-law (Cody Wright) is their Salesman and Head Parts Man. In 2013, Cody won an award for selling more Versatile tractors than any other salesman in the United States. He hopes to achieve equal success selling the newly acquired Kioti line of equipment. Since Carl and Cody both farm and ranch after hours, they have firsthand experience with the challenges facing their customers. They've chosen their lines of equipment based on what they use in the field, and always look for products that are both dependable and economical.
The Tractor Shop's mission is to treat every customer as if their business depends on it, because they believe that it does. Good service and respect for their customers is what made them successful, and they believe that it's what keeps their customers coming back time after time.
Although their facility is larger, they still offer the same small town honest service that has been their hallmark for more than three decades. They value their customers' patronage, and they hope you will visit their dealership in the near future.